Weekends & Holidays Packages:
*To upgrade a weekday package to a weekend or holiday it's a $50 surcharge per lesson.
We start you directly in the water with the easiest conditions possible, learn faster than anywhere else.
We will teach you from whatever level you are at by evaluating your skills as soon as we hit the water.
If you're looking for advanced, surfboard, foil or freestyle lessons, we have it all.
Contact us via text/call on
+1 305 834 0595 after you've made your reservation so we can prepare for your session.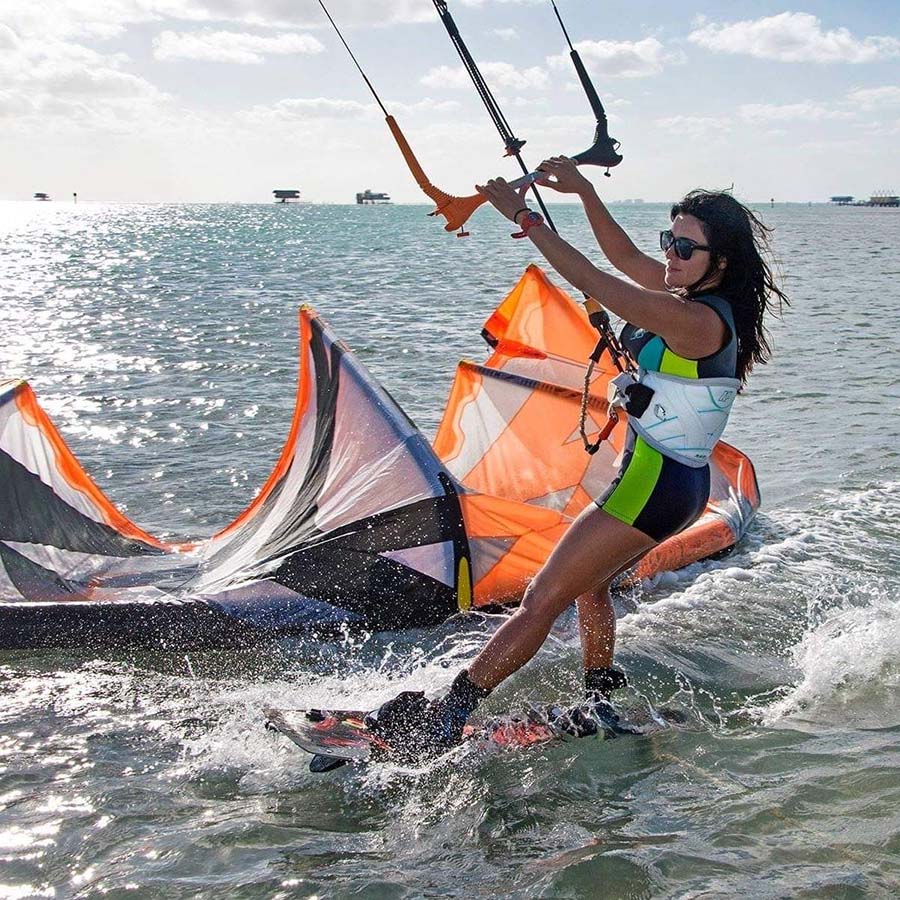 All Kiteboarding Instruction Packages And Lessons Include:
The latest kiteboard equipment with a focus on safety

Waterwear included with the lessons

Private one-on-one Instruction with extra support crew on the boat

2-way radio helmets for constant instruction

Boat assistance if you need a rescue

Instruction conducted in a large, super safe, waist deep water areas, far away from land

IKO Card that certifies your achievement level and is the only certification card recognized worldwide
FREE INSTRUCTION! With us you get 3 hours of free instruction when you purchase a NEW Cabrinha full gear package.
A reservation is required.