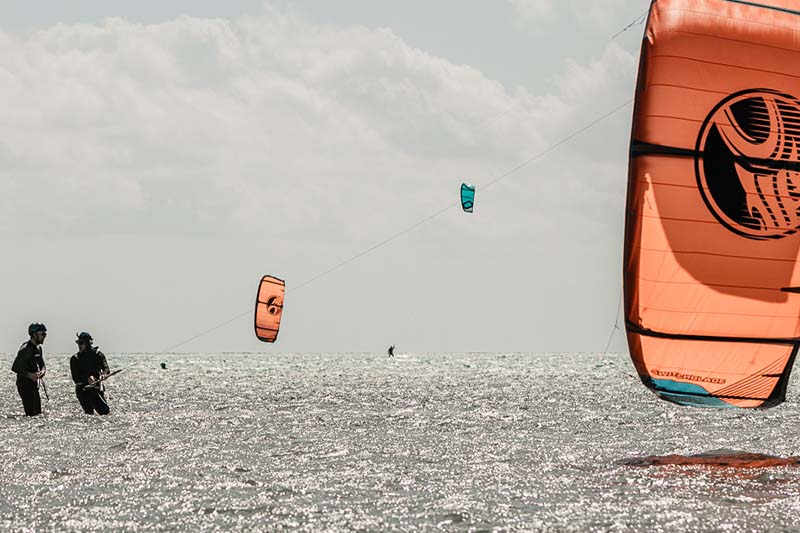 Easy learning conditions
Flat and shallow conditions, lots of open space, no beach goers and ride in ANY wind direction!
It typically takes half the time (and money) to learn to ride in shallow water compared to deep water.
You are completely surrounded by water and there is much less danger of injuring yourself or people around you.