Looking for the best kiteboarding lessons in Miami?
You are at the right spot.
Learn to kiteboard/Kitesurf fast and safe with the easiest conditions possible!
South Florida Kiteboarding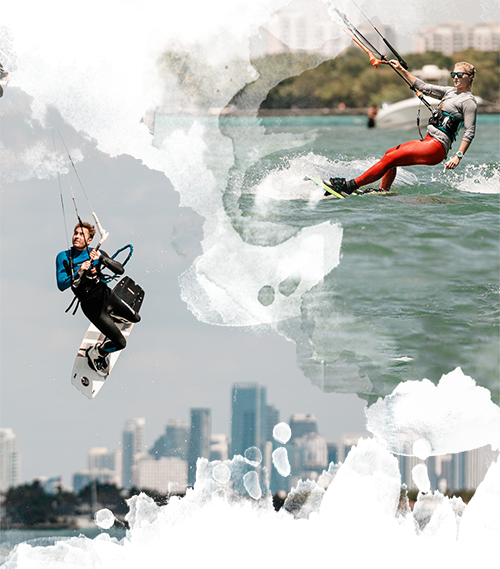 Why Choose Us?
You will arrive to the spot in Style!

When you arrive, your kites will already be setup with the instructors on the water, ready to go.

Top of the line, brand-new equipment that makes the learning process safe, easy, fast and FUN.

We teach you on the easiest conditions possible.

Learn from Experienced, World Class IKO instructors & get certified once independent.

Rescue boat always available.

2-Way radio helmets so you are in constant communication with your instructor, no screaming involved! Just continuous help at all time.

Enjoy a ride on our luxurious boat to the best sandbars and the breathtaking views of Miami.
What our clients say about us
Testimonials